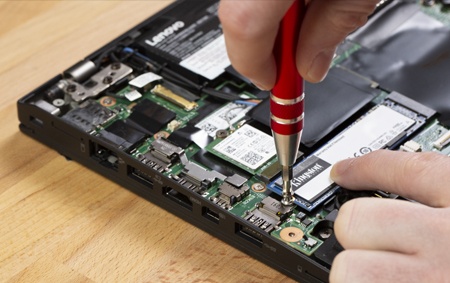 Upgrading to a solid-state drive and increasing memory capacity are two easy and cost-effective options for increasing PC or laptop performance.
Even relatively new systems can see a significant performance gain when a traditional hard drive is upgraded to an SSD. Kingston's entry level SSDs are 10x faster than a spinning hard drive giving you faster access to programs and files. Our SSDs also offer the benefit of increased storage capacity with drives as large as 2TB.
Add even more speed by supplying your system with the optimal memory configuration for your applications and usage level. Since memory is the first place your processor goes for information and instructions, having enough to load frequently utilised data enables you to work more efficiently. Kingston takes the guess work out of memory buying with our Product Finder tool, just use the search tool above to enter your system information. Either way, we make it easy to find the right RAM for your PC or laptop.
To improve the performance of a gaming PC or to research parts for new gaming PC builds, check out HyperX Memory and SSDs.