Dear IronKey customer:
IronKey S250 Personal and D250 Personal encrypted USB drive will have reached end of life starting on January 1st, 2021. If your device is set up to use these online features, we encourage you to back up your device password and saved account data elsewhere.
The following features of IronKey D250 Personal, and S250 Personal drives will no longer be available starting January 1st, 2021:
Kingston acquired IronKey in 2016 and continues to deliver a complete line of encrypted USB drives. Please visit our website to see our complete line of Encrypted USB drives.
If you have any questions or concerns, please reach out to us on our support page.
1.) Attempting to access online account through the IronKey Device:
To access the Online Account through the device, users would click on the "Online Account" button which is in the IronKey control panel. This would prompt a browser window to open and you will be automatically taken into the account.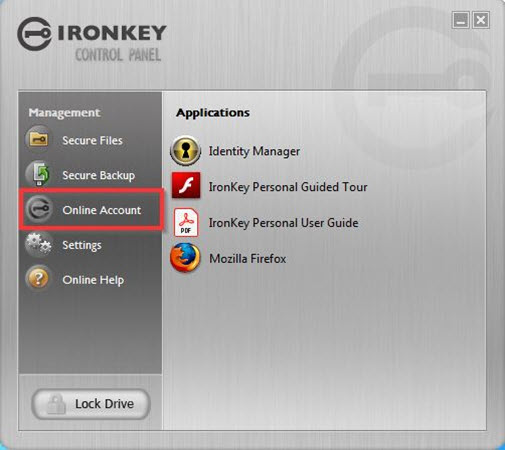 As of January 1st, 2021, users will then be directed to this Splash message that lets them know they can no longer access their Online account. At this point users will no longer have access to use the Password Recovery/Backup and Identity Manager Restore/Backup features.

2.) Attempting to use Password Reset:
When users change their password in the control panel and leaves "Backup my password to Online Account" checkbox checked, two error messages will be displayed:

3.) Attempting to use Identity Manager Backup/Restore:
The IronKey Identity Manager securely stores your online passwords and allows you to back them up to your Online Security Vault within the users Online account.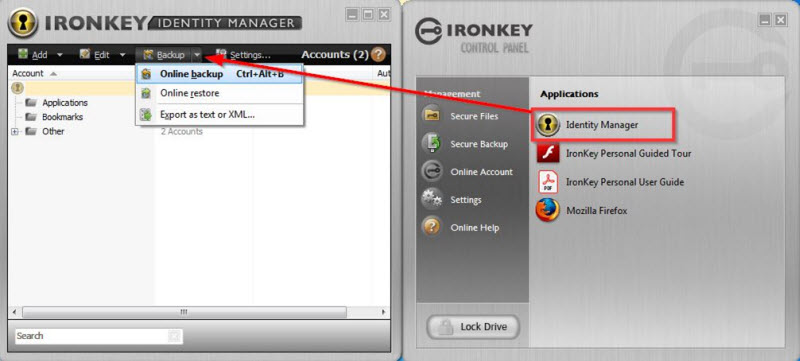 As of January 1st, 2021, when the online account shuts down, users will receive a network-error message when attempting to either backup or restore their Identity Manager data to their online vault. This message indicates that Identity Manager will no longer be able to communicate with the Online Vault.