Kingston Technology Unleashes New High-Performance, Enthusiast & Gaming Brand: Kingston FURY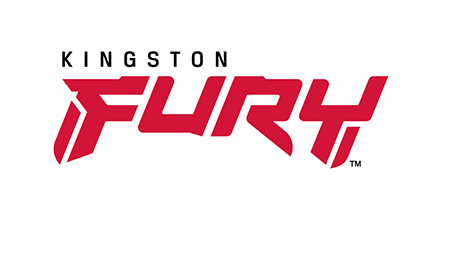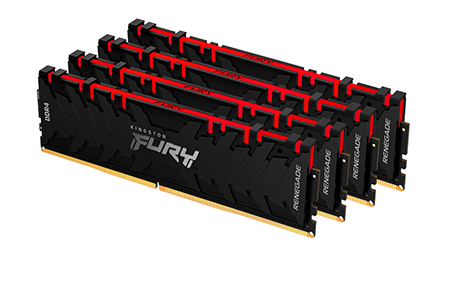 New Brand, Decades of High-Performance & Gaming Memory from the Unquestioned Leader in DRAM Solutions


Sunbury-on-Thames, UK  – 1st of June, 2021 – Kingston Technology Europe Co LLP, an affiliate of Kingston Technology Company, Inc., today announced the name of its new high-performance, enthusiast and gaming brand: Kingston FURY. Building on the incredible success of the HyperX memory products, Kingston has rebranded its DRAM, flash and SSD gaming line into Kingston FURY, investing resources and knowledge from its core business to create the next generation of performance products.
Kingston FURY continues the evolution of leading-edge, high-performance, enthusiast and gaming memory solutions from the largest independent memory manufacturer in the world, backed by three decades of Kingston engineering, testing, manufacturing and customer service expertise. The company's leadership position in the DRAM industry demonstrates it has the passion, commitment and resources to make Kingston FURY the leading high-performance, enthusiast and gaming memory solution in the market.
The Kingston engineering expertise which is behind the numerous overclocking records and awards that the HyperX memory line has gathered since 2002 continues into the new era of high-performance DRAM and flash solutions. Behind the scenes, it has always been Kingston: Kingston engineering, Kingston manufacturing, Kingston testing and world-renowned Kingston customer service.
"We are extremely proud to debut the new Kingston FURY brand representing the highest-performing memory modules for PC enthusiasts and gamers," said Bernd Dombrowsky, VP Sales & Marketing, Kingston EMEA. "Kingston's core strength and global leadership as a manufacturer of quality DRAM and flash solutions brings resources and enthusiasm to the brand and firmly demonstrates our dedication to both performance and reliability."
Kingston will soon unveil its full line of Kingston FURY DDR4 and DDR3 offerings, and in Q4 will launch highly-anticipated DDR5 memory modules currently undergoing compatibility and qualification testing with motherboard vendors.
Kingston FURY will consist of the following product categories:
Kingston FURY Renegade

:

High-performance speeds and low latencies for insane performance.

Top-of-the-line performance leader (in RGB and non-RGB) with DDR4 frequencies up to 5333MHz.

Kingston FURY Beast

:

Kingston's popular enthusiast and gaming memory is the perfect high-performance, cost-effective upgrade

(in DDR3 and DDR4 RGB and non-RGB),

with speeds up to 3733MHz. 

Kingston FURY Impact

:

P

owerful SO-DIMM performance boost

for laptops, NUCs and other small form-factor PCs (in DDR3 and DDR4) with speeds up to 3200MHz.

 
The name leverages the already popular FURY memory product category (established in 2014) and has earned the right to carry the torch, expanding the Kingston tradition of delivering high-performing and ultra-reliable DRAM in the market for PC enthusiasts and gamers. With Kingston's commitment to gaming, the company will soon make global announcements of numerous esports teams joining the Kingston FURY team.   
For more information visit kingston.com.
Kingston can be found on:
About Kingston Technology Europe Co LLP
Kingston Technology Europe Co LLP and Kingston Technology Company, Inc., are part of the same corporate group ("Kingston"). Kingston is the world's largest independent manufacturer of memory products. From big data, to laptops and PCs, to IoT-based devices like smart and wearable technology, to design-in and contract manufacturing, Kingston helps deliver the solutions used to live, work and play. The world's largest PC makers and cloud-hosting companies depend on Kingston for their manufacturing needs, and our passion fuels the technology the world uses every day. We strive beyond our products to see the bigger picture, to meet the needs of our customers and offer solutions that make a difference. To learn more about how Kingston Is With You, visit Kingston.com.
Editor's Note: For additional information, evaluation units or executive interviews information please contact Debbie Fowler, Kingston Technology Europe Co LLP, Kingston Court, Brooklands Close, Sunbury-on-Thames, TW16 7EP. Press images can be found in Kingston's press room.
# # #
Kingston and the Kingston logo are registered trademarks of Kingston Technology Corporation. IronKey is a registered trademark of Kingston Digital, Inc. Kingston FURY and the Kingston FURY logo are trademarks of Kingston Technology Corporation. All rights reserved. All trademarks are the property of their respective owners. 
Media Relations:
EMEA PR Team
Kingston Technology Europe Co LLP
+44 (0) 1932 738888
[email protected]
Maggie Zaboura
Zaboura Consultancy Ltd
+44 (0) 2072973371
[email protected]