ISO 9001 certification is a worldwide recognition of Kingston's consistent and superior quality in customer service, as well as an assurance of high-quality products that include memory enhancements and data storage products.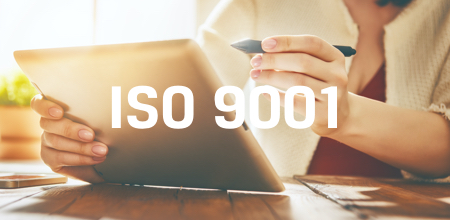 The Kingston Technology Headquarters in the United States has been continuously ISO 9001 certified since its first assessment in 1994. Other ISO-registered Kingston facilities include the United Kingdom, Ireland, Taiwan and China.
Kingston undergoes regular audits by third party ISO assessors, customers, suppliers, and its own employees. The results of these audits are utilized to improve and strengthen our quality management system.
Our quality program is evident from our growing satisfied customer base. Kingston strives to remain a leader in the industry by continually improving its products and services. We share the benefits of our ISO 9001 certification with our customers and take pride in our commitment to complete customer satisfaction.
ISO 9001 and related certificates
Kingston, Fountain Valley, ISO 9001
KTFVISO9001.pdf
Kingston, China, ISO 9001
KTCN_ISO9001.pdf
Kingston, Taiwan, ISO 9001
KTTW-ISO9001.pdf
Kingston, United Kingdom, ISO 9001
KTUK-ISO9001.pdf
Kingston, Ireland, ISO 9001
KTCIE-ISO-9001.pdf
Kingston, Taiwan, IECQ QC 080000
KTTW-QC080000.pdf
Kingston, Taiwan, ANSI/ESD S20:20
KTTW-ANSI-ESD-S2020.pdf