Global Reporting Initiative (GRI)

As the creator of global sustainability reporting standards, the Global Reporting Initiative (GRI)* reporting platform is utilised by Kingston to disclose the environmental and social impacts by each of our sites. In following and participating in GRI reporting, we aim to transparently disclose our purpose, vision and strategy to improve upon the environmental and social impact of our business.
Carbon Disclosure Project (CDP)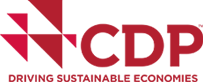 To remain a fully transparent company and business partner, Kingston reports annually on climate impacting activities and their governance by utilizing the Carbon Disclosure Project (CDP)* reporting platform. This globally used sustainability platform requests comprehensive data on climate impacting activities which Kingston, and outsourced activities, collectively contribute to. This data is collected from each of our sites located worldwide, and provides a method of not only measuring but improving upon the impact that we have on our communities.