Quality, Environmental, Health & Safety, and Information Security Policy
Commitment
We are committed to preserving the integrity, success, quality and security of our company, through continual improvement of the prevention of pollution, information assets and availability, and providing a safe work environment. We commit to comply with relevant and applicable legislation and regulations, and with other requirements to which our organization subscribes. These are appropriate to the nature and scale of the environmental impacts related to our activities, information security, products and services, and occupational health and safety risks.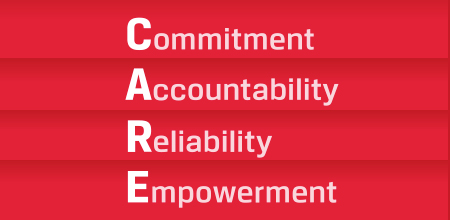 Accountability
We are accountable to our customers and interested parties.
Reliability
We deliver reliable products and services.
Empowerment
We are empowered to be flexible and to continually improve our processes.