Kingston's Encrypted USB Flash Drive Industry Alliances
ClevX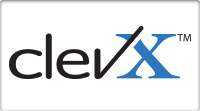 ClevX, or clever eXtensions, is a Seattle-based technology company specialising in security/mobility platforms and IP development and licensing. Founded in 2005, ClevX pioneered and continues to lead the industry with its secure, portable USB storage platform (OS-agnostic, hardware-encrypted, bootable) and line of award-winning, client-licensed DATALOCK® secured devices (e.g. FIPS 140-2 Level 3 Certified). ClevX strives to help clients scale innovation and differentiates by making good products great while keeping solutions simple, clever and elegant.
ESET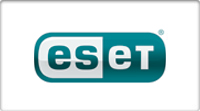 Founded in 1992, ESET is a global provider of security solutions for businesses and consumers. The company pioneered and continues to lead the industry in proactive threat detection. ESET NOD32 Antivirus holds the world record for the number of Virus Bulletin "VB100" Awards, and has never missed a single "In-the-Wild" worm or virus since the inception of testing in 1998. ESET NOD32 Antivirus, ESET Smart Security and ESET Cybersecurity for Mac are trusted by millions of global users and are among the most recommended security solutions in the world.
DataLocker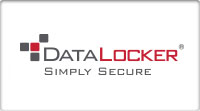 DataLocker® is an innovative provider of encryption solutions, including central management for encrypted USB drives. IronKey™ EMS and SafeConsole® central management platforms allow administrators to track, manage and enforce acceptable use policy for IronKey and DataTraveler® secure USB drives. The solution is available worldwide and trusted to serve the versatile security needs of corporate and government customers.