Can an SSD be used as external storage?
SSDs are known for providing internal storage within a laptop or computer. But did you know SSDs can also be used as an external storage? External storage is an easy and portable way to store all your files. Connected on the outside of your device, an external storage drive allows you to back up and move all your files from one computer to another. External storage drives are available to buy, but before you spend some extra money, you might already have what you need lying around to build your own. Keep reading to learn how to use your old SSD as an external storage drive.
Are SSDs better than HDDs?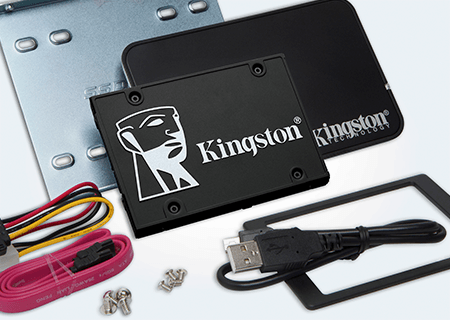 Solid State Drives (SSDs) have evolved in the last few years, and most laptops now contain an SSD as its primary storage, replacing Hard Disk Drive (HDD) products. SATA SSD's are almost ten times faster, and with no moving parts they are more reliable with a stronger performance than HDD's, which makes replacing a hard drive with an SSD one of the best things you can do to improve the performance of your slow computer.
When to repurpose your old storage device
Have you recently upgraded to a new storage drive? Perhaps to a NVMe SSD? Well, before you throw your old SATA SSD, M.2 SSD or HDD away, you might be pleased to hear that an old drive can be repurposed and prove more useful than you think.
If you got rid of your old drive because of serious problems, then chances are it won't work any better as external storage. But if you are upgrading your current storage for a faster or larger capacity SSD, then you can use the old one as external storage. For SATA drives, you can purchase an SSD Installation Kit separately. These kits include a USB 3.0 enclosure, USB cable, 3.5" mounting bracket for desktops, and Acronis Cloning software.