At some point your computer or laptop may experience significant slowdowns and performance problems. Instead of buying a new computer, it can be worthwhile to look at other ways to improve and upgrade your PC performance.
Increasing your computer's memory and storage are both useful ways to bring a slow computer back to life. However, deciding whether to upgrade your memory or your storage depends on the problems your computer is facing and the performance benefits you want to achieve. This article will look at some examples of when to upgrade your memory and your storage and why these upgrades will benefit your PC performance.
What's the difference between memory and storage?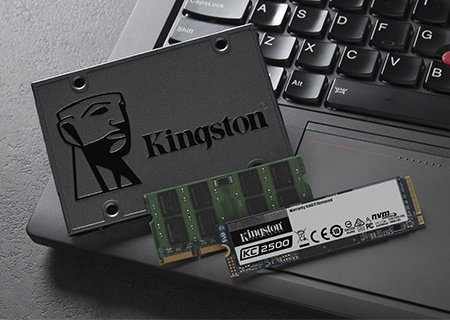 Memory and storage are two terms often mistakenly used for each other, but they do different things within your computer and therefore have different impacts on PC performance. In order to decide whether to upgrade your memory or storage, it is important to know the differences between them.
Memory, also known as RAM (Random Access Memory), is where information is constantly being processed and manipulated. Your computer utilises RAM for anything that is in immediate use such as working on applications, editing a word document or opening an email. However, the information on the computer's memory can only be accessed on a short-term basis. If the information is not saved and stored on the computer's storage, the data will be lost when the computer is turned off.
Storage is either the hard-disk drive or the solid-state drive where data is recorded and stored indefinitely. Your computer uses storage to hold your operating system, your applications and any data that has been loaded during use. This information can be accessed on a long-term basis and will not be removed when you turn off the computer. Learn more about the differences between memory and storage.