Are you looking to streamline your workflow? In this article, we will look at some of the best upgrades you can make to your PC in order to increase your productivity and have a more efficient workflow.
High-Performance SSDs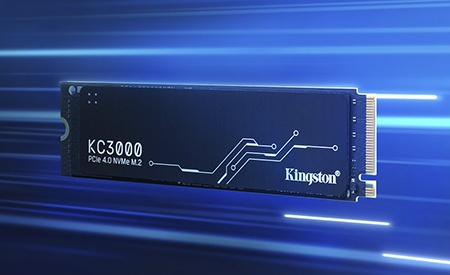 Do you want even faster performance out of your SSD? Most new PCs and laptops will have already made the upgrade to an SSD from a traditional hard drive. However, in the last few years, the SSD market has come a significant way. There are now a number of high-performance storage drives available. SSDs are becoming faster as the industry begins to adopt the PCIe 4.0 standard, which is double the data transfer rate of PCIe 3.0.
Previous generation SSDs can still provide significant performance. However, if you're looking to speed up your workflow while also adding storage to your PC, it might be time for an upgrade to a Gen 4 SSD. Check out our memory finder to see if your motherboard is compatible with a Gen 4 SSD.
Kingston's KC3000 PCIe 4.0 NVMe M.2 SSD is the perfect high-performance storage option for your PC or laptop, as it delivers next-level performance by using the latest PCIe 4.0 speeds. Upgrading the performance of your SSD will ensure your system can keep up with demanding workloads and not slow down your workflow. KC3000 is available in capacities up to 4TB, which gives you the opportunity to increase your storage as well as speed. With speeds up to 7,000MB/s read/write1, KC3000 SSD was rated by Tom's Hardware as the 'fastest SSD on the market,' so your system will keep up with demanding workloads and manage anything you throw at it.