Selecting the right gaming memory for overclocking your system can be tricky, even for the seasoned professional builder. With so many options, it can be overwhelming. There's so much to decide: price versus speed versus capacity, the potential limitations of motherboards and processors, not to mention RGB versus non-RGB!
The following process outlines the steps our experts take when recommending Kingston FURY memory.
What is Kingston FURY?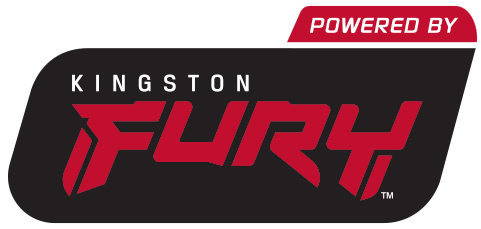 First, a quick review of the Kingston FURY memory portfolio and methods for overclocking.
For the DIMM form factor, used primarily in desktop PCs, there are two performance categories: Beast and Renegade.
Beast is the entry-level family, featuring both Plug N Play technology and profiles (XMP) to engage the memory overclock. This is the best value for performance family, with good speeds and latencies for every budget. Plug N Play featured parts add the convenience of automatically overclocking out of the box on most systems, which is an ideal solution for systems that block overclock profiles, or for those that are not yet confident tinkering with the BIOS.
Renegade is the high-end family, using only profiles (XMP) to engage the overclock for our fastest speeds and lowest timings.
For the SODIMM form factor, Impact is used in laptops and small form factor PCs. It uses Plug N Play technology to automatically engage overclocking, but also features the same speed and timings under a profile, just in case the auto-overclock doesn't lock in.