Memory is essential for people who rely on a quick and efficient computer for video editing. Video editing software uses more RAM (Random Access Memory) than what most computers come with, and without having enough memory, it's almost impossible to edit a video without the computer crashing or freezing. The exact amount of memory that you will need for video editing will be determined by the software you want to use, the type of footage you want to edit, and the number of different applications or programs you want to use at the same time. To have a smooth video editing experience, you may need to add more memory. Having more memory is vital for every part of the video editing process and is recommended for any video editor looking to revitalize their struggling machine.
How Does RAM Work?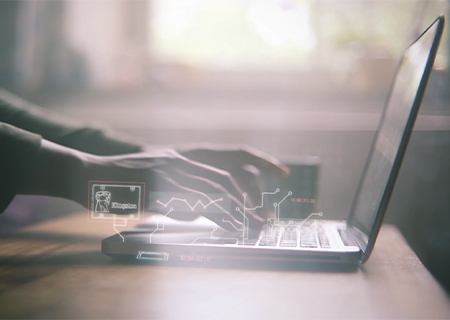 RAM (Random Access Memory) is the computer's short-term memory, it allows you to access multiple programs at once, with great speed and efficiency. In contrast, a computer's HDD or SSD is its long-term memory, where information is stored more permanently. Whether you're editing an email, a document, or a video, these tasks all require RAM. How much RAM you need depends on what kind of work you do and how many things you do at once. For video editing, the amount of memory your computer or laptop has is vital for your workflow. Without enough memory, your computer simply won't be able to perform the tasks needed and editing a video will turn into an unnecessary struggle.
How Much RAM Do You Need for Video Editing?
In short, the more RAM a computer has, the faster it operates. You need enough memory available for your computer's operating system to load, to open the video editing software you require, to edit the video effortlessly, and for the computer's background tasks to continue working. Plus, you might want to consider that any other applications you have open, such as Google Chrome or Spotify, also require a large part of the computer's RAM. For video editing, it's important to consider the amount of RAM you will need for the type and amount of video footage you want to edit.