As we pass the second anniversary of the GDPR (General Data Protection Regulation), which came into effect in May 2018, we see some clear benefits and risks GDPR posed to both businesses and end users alike. With 2019 seeing 7,098 reported breaches exposing 15.1 billion records*, our experts discuss how the world has changed since GDPR has been introduced.
The New Standard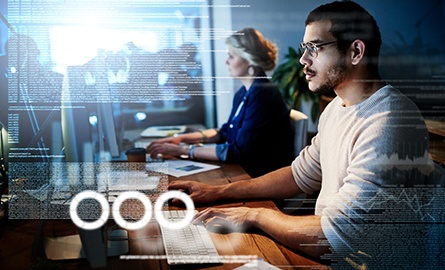 The last two years have seen companies frantically trying to get compliant. With multiple webinars and live events being hosted, it's becoming apparent that not everyone is clear on what the complexities or limits of GDPR are, or what it means for their business, without a reference of repercussions. We are only at the beginning of the GDPR journey, and "still educating adopters with processes" as pointed out by Business Consultant Neil Cattermull (@NeilCattermull). Many organisations have seen steady progression, with the ICO reporting just over 64 thousand companies registered with a Data Protection Officer, but as Nigel Tozer (@NigelTozer) explains "GDPR is never 'done' – it requires constant training and re-evaluation." Companies are now valuing data privacy, practices will take time to implement and ultimately, two years on, the world is still catching up to regulation.
GDPR is not all doom, gloom and endless regulation & aside from the obvious monetary loss and impact on business in the event of a big data breach, GDPR has fixed a real trust issue for end users. GDPR sets a new "standard" of confidence which is instantly recognisable throughout the world. Digital Transformation Advisor, Giuliano Liguori (@ingliguori), describes technology such as "Big data, AI, Robotics and IOT" as creating multiple different customer interactions, and inherent privacy risks through third-party platforms. No longer will end users feel like they will be held ransom for using their data to "sign up" with little recourse if it is mishandled. GDPR is the common differentiating factor in consumer choice and the protective shield that they need.