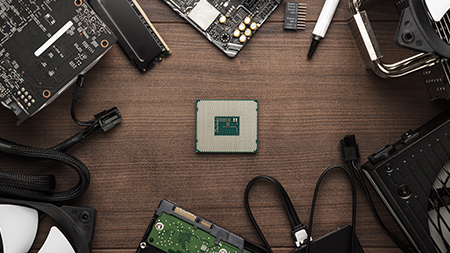 Choosing the right components for your PC can be critical for memory overclocking. It's not only about matching a memory kit to a motherboard, but selecting the right class of motherboard, processor, power supply, case and cooling that will influence stability and how far the speeds can be pushed.
In a previous article, we talked about using a combination of Kingston's Configurator and motherboard qualified part lists (QVLs) to select a compatible overclockable memory kit. In this article we'll take a closer look at other components that make up the PC and offer advice on choosing parts that will contribute to overclock potential and stability.
First, we'll assume that you're starting a new PC build and not an upgrade, though aspects of this article will also apply to upgrades.
For most, every new PC build starts with a budget. Planning for how much you want to spend will help you decide between going with more basic specs or choosing high-end, and on which components you want to carve out more budget. It's entirely possible to build a great system without spending a lot of money. Nearly all component suppliers feature product portfolios to fit the needs of budget-conscious builders.