i3D.net Gain Competitive Advantage with Kingston
i3D.net began in 2004 when the Managing Director put together his first server for gaming customers. Since then, he's built a managed hosting provider company with thousands of servers on 6 continents. i3D.net offers solutions for game publishers, enterprises, IT service providers with worldwide hosting or connectivity demands.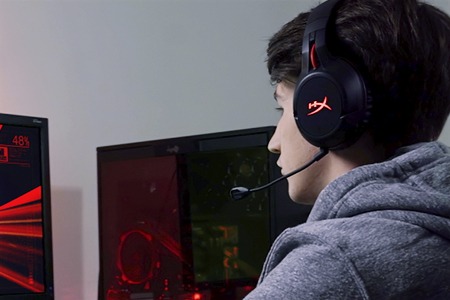 Business challenge
For gaming customers, performance translates into game servers that minimize lag times, but that's particularly important for twitch-game (first-person shooter) titles that rely upon prompt screen refreshes to deliver a satisfactory, multi-player game user experience.
With the release of new games and gaming platforms like Xbox® and PlayStation®, the technical engineers at i3D.net must continuously raise the bar on server capabilities. Previously, the high loads stressed out the servers. But since i3D.net upgraded them with Kingston memory and was able to double the number of gaming instances.
What were the benefits?
Gained competitive advantage by offering flexible server configurations.

Optimized servers (memory & SSDs) for performance, capacity and IOPS.

Doubled number of instances gaming servers can run.

Significantly increased number of virtual systems corporate servers can run.

More easily meet 99.99 percent Service Level Agreement (SLA) specification to retain and gain customers.

Slashed DRAM failures by 50 percent since standardizing on Kingston memory modules.

Durable, enterprise-class SSDs deliver 30,000 program/erase cycles — up to 10 times those of competing solutions.