There has never been a better time than now
Thanks to the advent of affordable, high-performance flash, powerful CPUs and high-speed networking, off the shelf hardware is now more than ready for SDS.
Software-Defined Storage (SDS) is the process of abstracting the storage software from the storage hardware. SDS, on paper, has an undeniable appeal. It should reduce costs by enabling organizations to separate the storage software purchase from the hardware purchase. With SDS, customers should be able to leverage commodity server and storage media pricing to create a far less expensive storage infrastructure.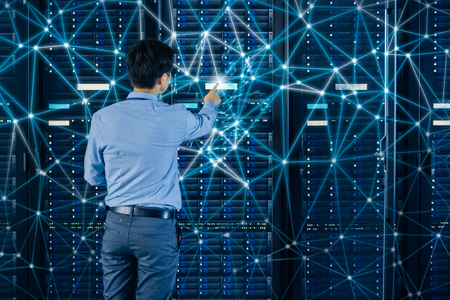 When the data center was mostly hard-disk drives (HDD), SDS software needed to carefully consider the features it delivered because of the latency of HDD.

SATA SSDs helped alleviate the HDD bottleneck but still required the use of a performance-robbing SATA host controller.

Today, NVMe SSDs provide high performance and very low latencies because a host controller is not required as it connects directly to the CPU. SDS vendors can implement features like deduplication, erasure coding and compression with almost no noticeable impact to the user.