Dedication to Quality
Kingston invests millions in the development and testing of its modules today to reduce your total cost of ownership tomorrow. The resulting performance, stability and long-term reliability are among the reasons Kingston server memory has become a worldwide industry standard. With over thirty-five years of memory expertise, and as an industry leader, Kingston has the knowledge and resources to support your server memory needs.
Testing: Above and Beyond
100% testing is a cornerstone of Kingston's commitment to delivering the most reliable memory you can buy.
In addition to the full suite of tests that Kingston Technology performs on its memory, every Kingston server module must pass Dynamic Burn-in Testing. This proprietary process is designed to simulate three months of heavy server use at higher temperatures under full workloads to force potential memory defects to manifest in Kingston's factory, and not in the data center. Learn more
Solutions for every need
Kingston has a solution to fit your server needs. Whether it's our Server Premier industry-standard memory for your white box or a true equivalent memory solution for your Cisco, Dell, HPE or Lenovo-branded server, Kingston has you covered.
Kingston DRAM Manufacturing Tour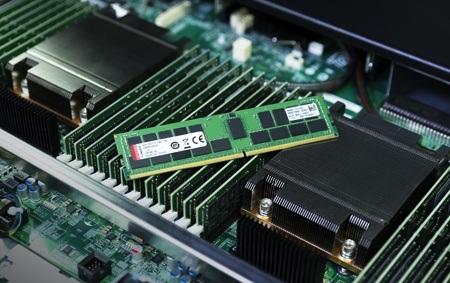 Take a virtual tour of Kingston's manufacturing floor to see how DRAM memory modules are made.