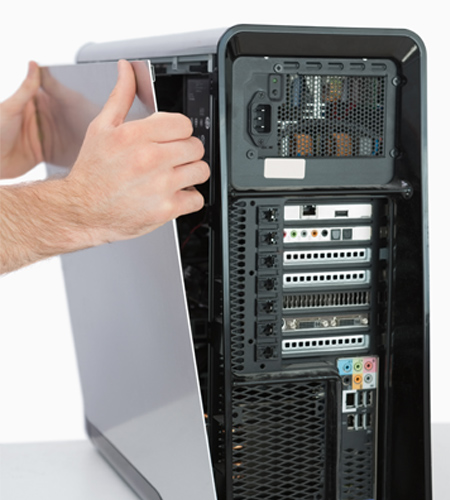 There are plenty of people who dream of building their own PC but are unsure where to begin. Kingston will get you off to the right start by covering the necessary components and build basics, so that you can be confident in your quest for the perfect personalized rig.
When building a PC, budget is often the primary concern. It can be cheaper to build a custom machine perfect for your needs, instead of making an off-the-rack purchase. However, this often depends on bargain-hunting and selecting only the necessary components for your build. If you're building a workstation for your video editing business, you can probably skip the RGB lighting and liquid cooling systems.
Another important consideration is size. Your case must be large enough to safely house all your components. How will you organize it? With a top-mounted or bottom-mounted PSU? Both have their advantages. A bottom-mounted PSU gives your case stability from a lower center of gravity. Rear-mounted PSUs offer more cooling options.