USB flash drives have been around for a long time but knowing how to safely and properly use one is important to keep both your flash drive and computer safe from damage. Generally, USB storage works similarly across all platforms, but if you're a former Windows user using Apple's Mac computers for the first time there may be some differences that might seem unfamiliar. Kingston offers a wide range of USB flash drives that are compatible with Mac computers along with a helpful guide on using your flash drives safely and correctly for consistent and reliable performance.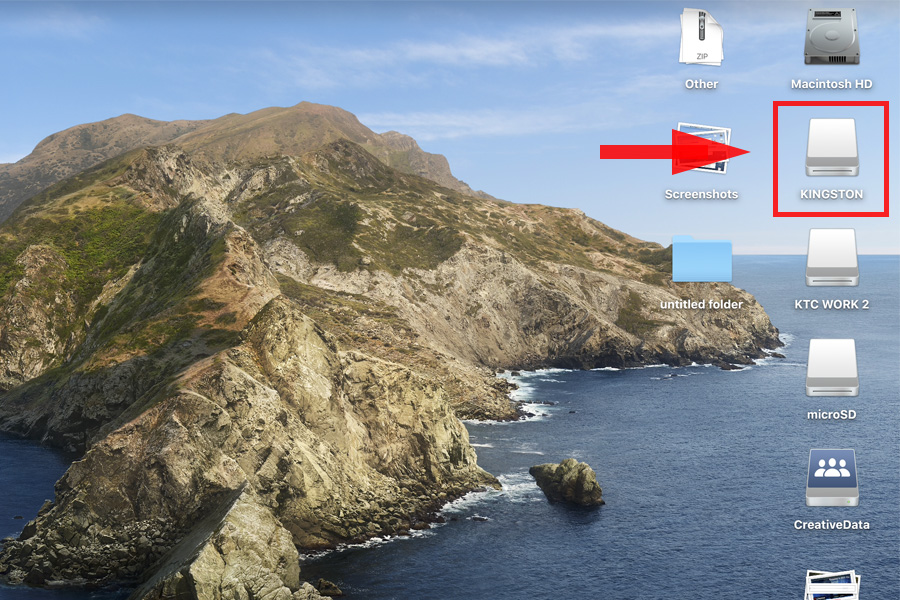 Once you insert the flash drive for the first time, your Mac should automatically install the necessary driver software and a USB flash drive icon should pop up on your Mac display. If the icon doesn't appear, check that your Mac is set to show external drives on the desktop. You can do this by going to Finder, Preferences, and then General to make sure the box next to External Disks is selected. Another way to access your flash drive is by going to Finder and clicking the flash drive icon in the sidebar on the left. If it still doesn't show up, try unplugging and plugging it back in or use a different USB port on the computer.
After your USB flash drive is connected to your computer, you're ready to use it the same way as any other folder on your computer. Copy files into the flash drive by dragging and dropping them in. Copies of the file will be saved in both locations. To select more than one file at a time, highlight all the files you want to select with the cursor and drag and drop them into the flash drive. You can remove a file by dragging it to the Trash, then click and hold the Trash icon and choose "empty trash" to completely delete the file.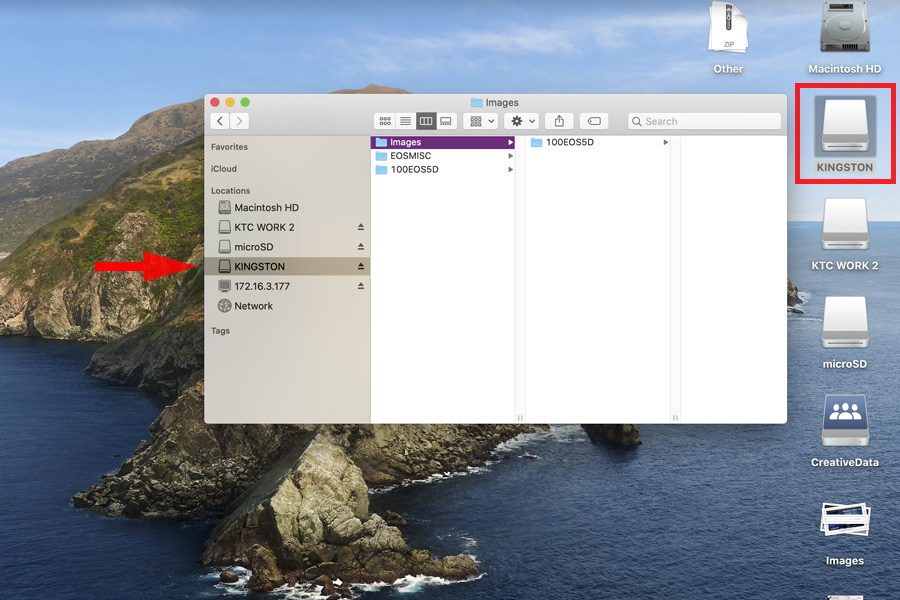 When you're done using your USB flash drive, you need to safely eject the device before unplugging it. You can do this by clicking the USB flash drive icon on the desktop and selecting Eject from the file menu. Another way of doing this is by opening Finder and clicking on the upward-pointing arrow to eject your flash drive or you can simply drag the icon from the desktop to Trash. Once the drive is ejected, you can safely remove the flash drive and stow it away for future use.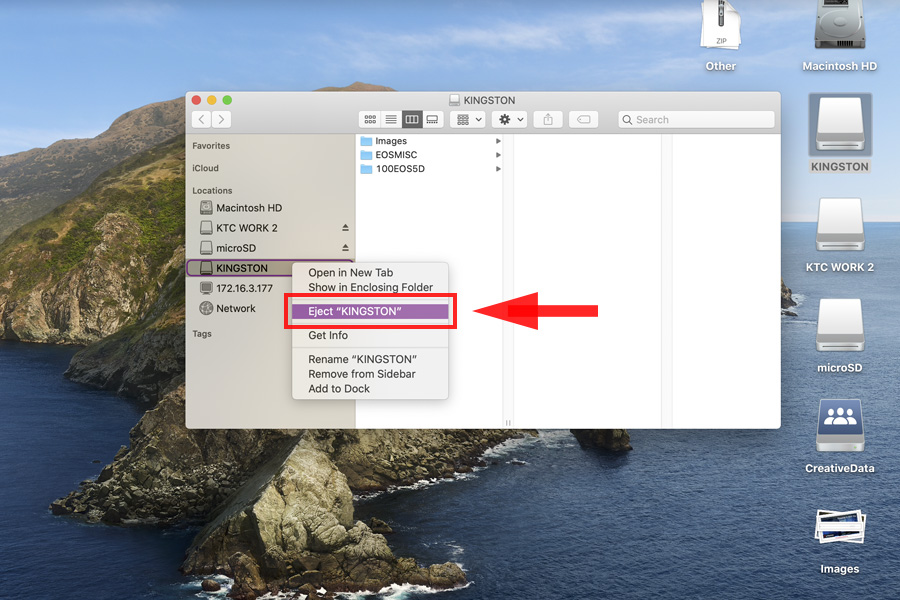 #KingstonIsWithYou