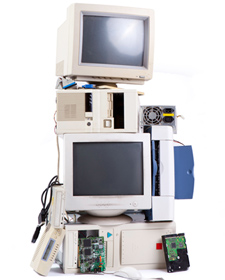 Electronics. Without a doubt, they've become an absolute necessity in this digital age. They are a major part of our lives from the moment we wake up until we go to sleep. They are in our homes, classrooms, workspaces, and vehicles. They are present everywhere we go from where we shop, eat, and drink to where we work, play, and live. One may even be in your hand right now. They are ubiquitous. They are our lifeline.
They are the gadgets that keep our lives moving forward. From computers to consumer electronics such as TVs, smartphones, gaming consoles, tablets, monitors, digital cameras, and even wearables.
But what happens when we grow tired of them, or they have outgrown their usefulness? Instead of letting them collect in a drawer or storage, what's the best way to retire these devices?