#KingstonCognate introduces Prof. Sally Eaves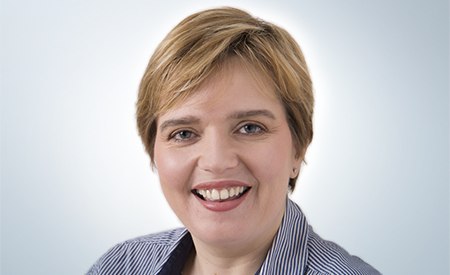 Prof. Sally Eaves is Chair of Cyber Trust and Senior Policy Advisor for the Global Foundation of Cyber Studies and Research. Described as the "torchbearer for ethical tech" she is the inaugural recipient of the Frontier Technology and Social Impact Award, presented at the United Nations. A Chief Technology Officer by background, and now Professor in Advanced Technologies and a Global Strategic Advisor across Emergent Technologies, Sally is an award-winning International Author, MC, Keynote Speaker, and Thought Leader on Digital Transformation (AI, 5G, Cloud, Blockchain, Cybersecurity, Governance, IoT, Data Science) alongside Culture, Skills, DEI, Sustainability and Social Impact.
Sally educates and mentors actively to support the next generation of tech talent and has founded Aspirational Futures to enhance inclusion, diversity and equality in education and technology, with her latest book on "Tech For Good" set to be released soon. Sally is consistently recognised for global influence in the technology space by leading bodies such as Onalytica, appearing in the top 10 worldwide across multiple disciplines from AI to 5G to Sustainability and beyond.