The evolution of USB flash drives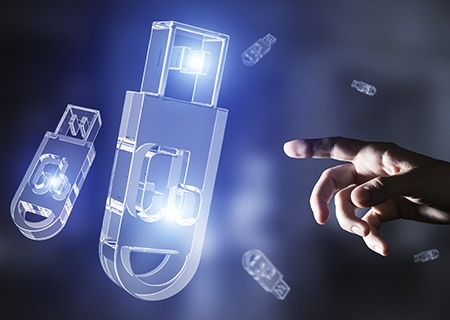 Given we are in a world where 60% of all global corporate data is stored in the cloud*, does this mean that USB flash drives are no longer relevant?
Perhaps not.
Since the first USB flash drives were introduced over 20 years ago, their development has continued and their utility has evolved from simply a convenient way to store and transfer files into an ultra-secure storage tool. USB flash drives allow users and organisations to achieve a multi-layered approach to cyber security.
In this eBook, we speak with three key industry experts to learn how encrypted USB drives have come to the fore, and where they sit amongst cloud storage. We debate how the growth of both regulation and cyber threats has been a catalyst for this evolution.
We also ask why organisations look to this storage mainstay to help solve data security challenges of today and tomorrow, as well as some practical steps to help keep your data secure.